Back at the end of last year I stumbled across a band from Brooklyn, New York called
Mirror Mirror
.
After some emails went back and forth they kindly sent me an albums worth of demos, which we took 'New Horizons' and 'Lock Up Your Sons' from to put out as a UK only 7"
Head over to the Half Machine
shop
to buy it.
Sounding like Syd Barrett if he'd joined the Moonies, nothing else sounded like this single in the UK 2008.
20 Jazz Funk Greats
called it "pagan drone psyche folk"
The Times
called New Horizons "A floaty, spaced-out intro to this US collective's Syd Barrett-like kaleidoscopes."
Drowned In Sound
- "this is a strangely unsettling double-A in the way that Brian Eno or even Robert Wyatt's childlike intonations occasionally suggest suppressed trauma – spooky, in short."
Stills from the 'New Horizons'
video
: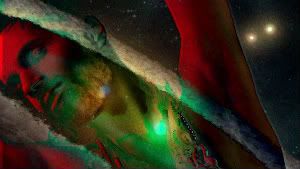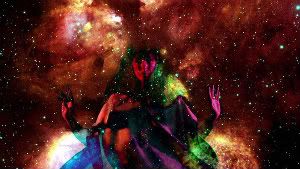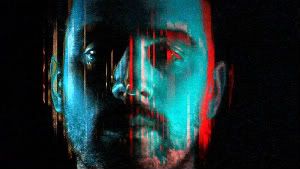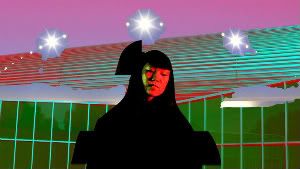 Read an interview with David on the
Dazed
website
There's loads of really good bands coming from New York this year -
Telepathe
(who MM's Ryan also plays guitar for),
Crystal Stilts
,
High Places
,
Chairlift
etc etc.
Mirror Mirror's debut album The Society Of The Advancement Of Inflammatory Consciousness is out now on
Cochon