Hello,
I'm Dean, I'm Half Machine's boy, if I had a record label I'd probably name it after an album I like, probably Straight Outta Compton Records or something just as stupid.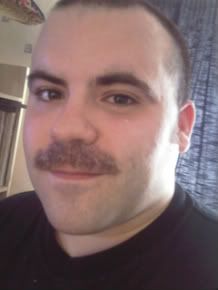 Richard told me I could contribute something to this blog, so I thought that I would pay homage to my favourite genre of music ever. UK Garage, so I bring you my top 10 (in no particular order) UKG songs to ever grace the scene:
"Melody" - Masterstepz
Besides being known for blatantly being (C)Ashley Cole's boyfriend he made a fantastic tune that no UKG DJ would be without. Alas, nobody wants to sell their copy and as such you cannot find one anywhere for love nor money. The song's sheer brilliance is rounded off with the inclusion of what sounds like someone shaking a can of spray paint at the start of the song, either that or Masterstepz was shaking some can of lube, ready for bum fun with Cashley.
Look
"As I Am" - Sound of One (Todd Edwards Remix)
Ah the delights of hearing songs where you end up thinking the remix is the original version, only to hear the original version and realise that someone literally has polished a turd. Todd Edwards, the Stock Aitken & Waterman of the Garage scene, every song uses exactly the same blueprint but yet I still pretty much love every one of them, even the DVNO remix that pretty much everyone hates...
"Burning" - Anthill Mob
One of the most hit and miss garage acts out there, for every gem they make there's another that is so gash it taints the songs you love. "Burning" is an absolute gem, just whatever you do, AVOID any of the remixes again, they will just taint the original, this was one of the songs that kick started the scene in 1995 and naturally, try and find a copy for less than 75 notes on fleabay if and when they turn up...
Quality video too...
"Jump" - Double 99
NOT to be confused with the inferior "Jump 98" that came to be the more popular version, this version first appeared on the incredibly rare "Double 99 - R.I.P" 2x12" album from 1997, this song was always going to live in the shadow of the classic "Ripgroove" (Which made it's debut on the same album), however, in my opinion "Jump" is a much better proposition as it's just one of those tunes that is guaranteed to get a party going.
I'd go
here
if you really want to buy one of the seminal UKG albums...
Boris D'Lugosch presents Booom! - Hold Your Head Up High (Julian Jonah Remix)
Before Boris went off and scored a huge hit remixing Moloko, Julian Jonah took this song and created an absolute monster, featuring one of the nastiest basslines I've ever heard on a song that kicks in after nearly 2 minutes of gentle build up, this really is the Walker's Family Favourites of the UKG world, it's got the nasty bassline for the boys and the female empowering vocal for the laydeez. Seriously, it's all killer.
Video
Love
Dean
xxx